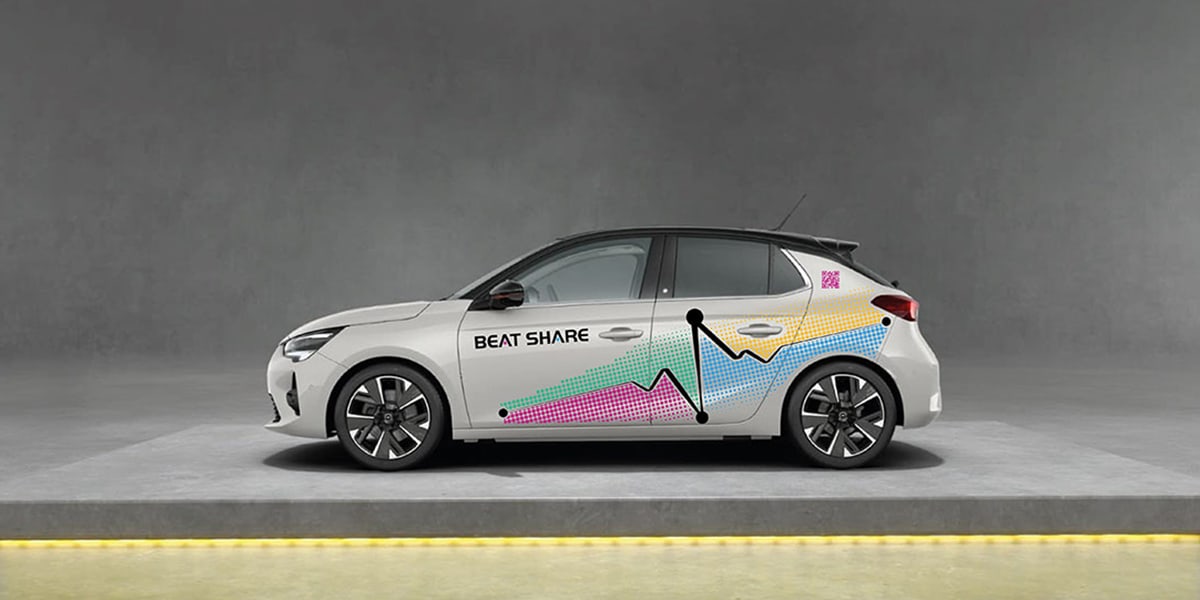 25th November 2022
Future-orientated Mobility Concept for Düsseldorf MedienHafen
Düsseldorf, 25th November 2022. The sustainable iconic project The Cradle has reached a new milestone: BeatShare - a brand of Regio.Mobil Deutschland - and EcoLibro have been won as exclusive partners and operators for the mobility offering and mobility hub. BeatShare will implement cutting-edge and digital car and e-bike sharing for the tenants in The Cradle as well as all companies located in Düsseldorf's MedienHafen and the public. EcoLibro, together with the Network Intelligent Mobility e.V. (NiMo), will operate a mobility hub on the ground floor of the building and provide companies with advice on electric mobility, corporate mobility management, and car and e-bike sharing, supplemented by an event calendar on sustainable mobility topics. The offering expands the sustainable overall concept of The Cradle beyond the building.
BeatShare aims to offer environmentally friendly and cost-effective mobility. "Use instead of ownership is our motto," says Managing Director Michael Schramek. "And preferably together." To this end, the company offers, among other things, dynamic car sharing. This means that fixed individuals use the vehicles alone or as a carpool to commute to and from work. In the meantime, the car is available for car sharing to other users - both at home and at the workplace. Here, the car can be used as a pool vehicle in corporate car sharing. According to Schramek, the advantage is that "by the different usage cycles and the resulting higher utilization as well as by reducing parking spaces, vehicles, and process overhead, costs can be avoided and capacities can be used in other ways."
Up to 14 parking spaces in the underground car park will be used for stationary car sharing, which will be available to tenants and the public. In addition, the offering will be supplemented with four additional above-ground car sharing parking spaces. In the residential areas of Düsseldorf and surrounding municipalities that are partially difficult to reach by public transport from MedienHafen, stations will also be set up where the vehicles can be parked for others to use after commuting. Access to the electrically powered vehicles is user-friendly and digital via an app.
In addition to car sharing, there will be an e-bike sharing offering with up to 60 e-bikes, including cargo bikes. Initially, 40 e-bikes will be launched. For this purpose, a station will be built on the forecourt of The Cradle with a central charging station, which is planned to be expanded with additional stations in MedienHafen and at the S-Bahn train stops according to demand. According to EcoLibro's studies, the use of e-bikes within the city of Düsseldorf to The Cradle is faster or at least as fast as a car within a radius of 10 kilometers - and 100 percent climate-neutral and health-promoting.
"With our offering, we pursue two central goals: on the one hand, we want to reduce traffic volume by enabling multiple people to share car-sharing vehicles on their way to work. On the other hand, we offer climate-friendly alternatives that reduce CO2 emissions," explains Schramek.